&nbsp
I just got back from the library and I am really excited about the books I just brought home. I am really fortunate that no one in my county reads. I was able to check out three new releases and I think I am the first one to check them out. My library actually has a pretty good selection too. I usually go online and request the books I want. This way I can request the new releases that are not on the shelves yet and are still in cataloging. Then the librarian calls me when the books are ready to be picked up. I love the system, but I seem to be one of the few people who actually takes advantage of it. What's wrong with the people in my town? Don't they read? Oh well, their loss, my gain! Here is what I came home with:


I am currently reading the second book in this series and luckily my library just recieved the third one Midnight Awakening. That is the only bad thing about my library, if it is a new release, sometimes they don't get them in until a few months past the release date.

&nbsp
&nbsp
&nbsp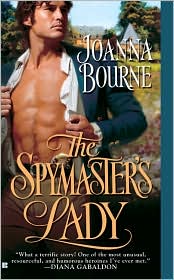 There has been a lot of book pimping in romancelandia for this book, so of course I had to get it. It just came out of cataloging and I do believe I am the first person to check out this book. I will say though, it was a little embarrassing checking this book out with all that glaringly, obnoxious man titty. Jeez, what a ridiculous cover.

&nbsp
&nbsp

This was one of my top choices for February and my library is just now releasing it. I do believe that I was the first to check out this book, as well. I haven't heard good things about this book, but I am still going to read it. I hope it doesn't disappoint.

&nbsp
&nbsp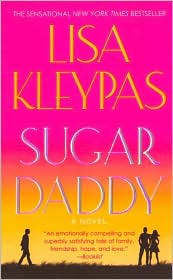 Sybil is having Lisa Kleypas as a guest author March 25. I need to be up-to-date and have Sugar Daddy read by then. I just hate being out of the loop. I had actually checked out this book last summer but never got around to reading it. Since much book pimpage has been happening, I have decided to check it out again.

&nbsp
&nbsp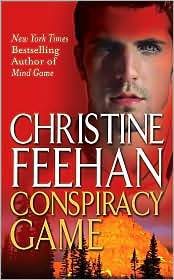 This is the fourth book in the ghostwalker series. I think this series is pretty good and since I am not caught up and another book was just released, I need to get in gear. Yikes! The pressure!

&nbsp
&nbsp
&nbsp

The Book Binge is having Rachel Gibson as a guest blogger at the end of this month and I have only read one of her books Sex, Lies, and Online Dating. I thought I ought to read another before she posts and therefore, I chose this one.

So, do you think I will actually get any sleep this month, with all the books I need to read? And here I am blogging about it, instead of reading! Well, what can you do?