It's July and half of the year has passed. According to Shelfari, I am behind my reading pace of last year. It's true that I haven't been able to read quite as much as I did last year. Real life has a habit of intruding into my reading time.
2009 - 83 books
2010 - 71 books
I am happy to say that I was able to read a higher percentage of books published this year. My goal was to have half the books I read published in this year. That hasn't happened yet, but I still can make my goal.
2009 - 30% of my reading was published in 2009
2010 - 39% of my reading was published in 2010
Other fun facts, I decided to keep track of the number of pages I am reading.
23420 pages so far this year
129 pages per day
Now to the good stuff - my top 5 list of the best books this year (three of which I just read in June).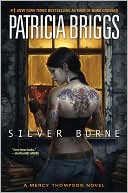 Urban Fantasy
Book 5 in Mercy Thompson series
Silver Borne is the most romantic book in this series. Mercy is having to come to terms with her relationship to Adam and what that means in relation to the whole pack. Mercy is such a likable, down-to-earth character readers can't help but fall in love with her, just like Adam. Somehow trouble always comes knocking at Mercy's door and not always so politely either. Mercy's latest adventure will keep the readers coming back for more.
Urban Fantasy
Book 4 in Kate Daniels series
Fans of the Kate Daniels series will celebrate and dance in the street because this series just keeps getting better and better. Magic Bleeds finally delivers and lives up to romance readers' expectations with the combustible and passionate union between Kate and Curran. Kate is the perfect combination of grit, determination and vulnerability with a healthy dose of sarcasm. Magic Bleeds is enchanting.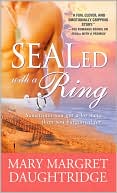 Contemporary
Loosely related to SEALed with a Kiss and SEALed with a Promise
Fans of marriage of convenience themed romances won't want to miss SEALed with a Ring. Daughtridge has done it again with her realistic portrayal of military men. She takes two extraordinary characters, puts them in an ordinary situation that anyone can sympathize with and creates a poignant and emotionally charged romance.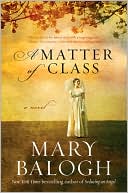 Historical
not part of a series
A Matter of Class is a shining example of the right way to write a shorter story without compromising character or plot development. Coming in at just under 200 pages, A Matter of Class packs a big punch. Using a different approach of two perspectives, one at present day and the other of the past where eventually they meet in the middle, makes this book a very unique reading experience. Short and sweet, A Matter of Class truly is a gem.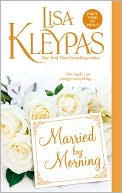 Historical
Book 4 in Hathaway series
Fans of Ms. Kleypas will love this latest installment of the lovable, quirky Hathaway family. Married by Morning is a charming read and Leo and Catherine sizzle and sparkle with many delightful scenes. Ms. Kleypas is on top of her game and makes it all seem so effortless.