Here are the main books that have caught my eye for the month of April. I am very excited for these releases and I can't wait to read them.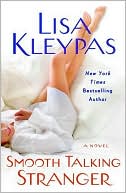 I hardly need to say anything about this one. Lisa Kleypas has been getting phenomenal reviews over her first two contempories in this series for
Sugar Daddy
and
Blue-Eyed Devil
. Now,
Smooth Talking Stranger
has already begun to get
rave reviews
in the blogosphere and I can't wait to read the next installement in the Travis family series.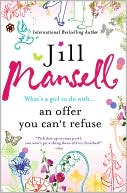 Jill Mansell is a new to me author. I recieved an ARC of this book and was pleasantly surprised with it. I have a review that should post sometime this week. It is a light-hearted contemporary, but I would call it more woman's fiction than straight romance.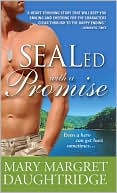 I read Mary Margret Daughtridge's debut novel
SEALed with a Kiss
last year and I absolutely loved it. It was one of my top reads from last year. So, of course I would read her follow up novel
SEALed with a Promise
. I love the idea that her hero, even though he is a SEAL, he is still just a man. He is flawed and doesn't get everything right 100% of the time, but he does still manage to be a hero. I can't wait for more from this author!
Let's face it. I will read anything that Megan Hart has a part in writing. That leads me to her second release of this year, which is a collaboration with her best friend and author Lauren Dane. Call me shallow, but I am not too crazy about the cover. Let's hope what's on the inside is better than on the outside!