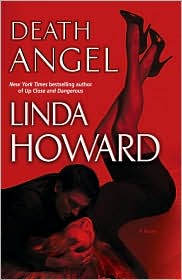 Does anyone have any information on her new book
Death Angel
? I have that it will be released June 24th of this year, but I have yet to find a summary of the book. I have been to the Random House website but they don't have much information. I really wish Howard had a website. Here is one sentence I got from the Romantic Times magazine in the publishers previews section:
After she's visited by a Death Angel, Drea swears revenge on those who tried to kill her.
So that's all I've got. Anyone have anything to add to that measly bit of information?