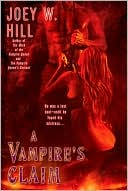 I am looking forward to several books this month. This first one
Vampire's Claim
is the third book in Joey Hill's Vampire Queen series. I reviewed the first two books and really enjoyed them. This book centers around Lady Daniella, who is another vampire whom readers were introduced to in
The Mark of the Vampire Queen
.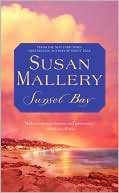 I was asked if I would like to receive an ARC of
Sunset Bay
and after reading the synopsis it sounded like something I would enjoy reading, so I quickly agreed. I have read several of Susan Mallery's books in the past. Some of which I loved and some were just, meh. I have a review of this one coming up shortly. Let's just say, I was pleasantly surprised.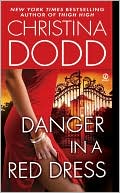 I have been reading Christina Dodd ever since I first started reading romance. She is just one of those authors who I connected with instantly. Her writing style is very easy and her characters just pull me in. However, her last two books I was less than thrilled with. I don't know if it has anything to do with the fact they were paranormals instead of her usual contemporaries. I do know that I am going to give her another shot and read her latest which is the final book in not one, but two of her series, Lost Texas Hearts and Fortune Hunters Brothers.
Dark Victory
is book four in Brenda Joyce's Masters of Time series. It is actually part of the Rose trilogy within the series. I just realized I haven't done a Series Sunday post on this favorite series of mine. I'll have to remedy that soon. These are warriors who can travel through time. Some of the books are set in present day and some are set in medieval times. I am a sucker for time-travel books. I just love the juxtaposition between a modern woman and and old fashioned, alpha man. Yum!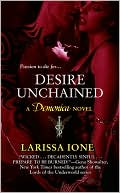 Desire Unchained
is the second book in Larrisa Ione's new medical/demon paranormal series. While the first book
Desire Unbound
wasn't without it's problems, I thought it was an interesting premise for a series and I could see lots of potential. I am definitely up for giving this new author another try. What's nice too, is the third book
Passion Unleased
will be released in April. I just love back to back releases.